Over at The Educator Collaborative, we've put together an event I'm so excited about.  If you don't already follow @TheEdCollab or subscribe to our mailing list (TheEducatorCollaborative.com/contact-us) here are the details:
Two nights of making 

+ 

growing  

+ 

exploring 

+ true

STE(A)M learning

!


Explore the world of the Maker Movement, Makerspaces, and truly engaging STEAM instruction, with us! 

For dabbling beginners and advanced practitioners.
Literacy-minded or tech-integrated.  K-12+
Teachers, coaches, administrators, library-media specialists and more!
If you hold

kids at the core of your teaching

, this is the event for you

(Streamed Free To Everyone!  Yes!  Free!)

Sunday, March 29
Laura Fleming

Monday, March 30
Troy Hicks
 •●#TheEdCollabMaker●•

Kits designed by The Educator Collaborative and our event partner Table Top Inventing
✧MakerKits For Cadets Only:

✍ Sunday night: Dive into the kit and "make" right along with us!
☼ Monday morning: Try out "making" at your school!
☺︎ Monday day and night: share your "maker" inventions using #TheEdCollabMaker
Kit includes beginner supplies: paper cut templates, aluminum wire, clothes pins, clips, magnets, batteries and a class set of LED "blinkey lights" and more.  The kit is designed for one participant and one "class set" of additional items for use on Monday.  Additional items may be purchased anytime from our event partner Table Top Inventing.
We'll invite you to supply a few creative items, too. That SECRET MISSION will come in the weeks before the MAKER SPACE CAMP.
✬MakerKits and Advanced Learning For Admirals Only:

✪✪✪✪ In Four, Follow-Up Sessions with Laura Fleming: Dive more deeply into the world of making. Exploring STE(A)M concepts that will take your making and makerspaces into the stratosphere.
Kit includes advanced supplies: LEDs, speakers, an oscillator board, an "Arduino" Board, and more.  The kit is designed for one advanced participant.  Additional items may be purchased anytime from  our event partner Table Top Inventing.
We'll invite you to supply a few creative items, too. That TOP SECRET MISSION will come before your first FOLLOW-UP MEETING.
Admirals will join Laura Fleming for 4 additional, online, group learning sessions!
Four online sessions beyond the Maker Space Camp:
April

17th,

April

24th,
May 15th,
and June 5th
When registering, you will select your Group:
Group Alpha meets online 3-4PM EST/Noon-1PM PST
Group Beta meets online 5-6PM EST/3-4PM PST

In addition to Laura Fleming and Troy Hicks, we are excited to be joined by these special guests!
➢ Making as a Path to­—and Beyond—the CCSS and ISTE Standards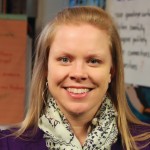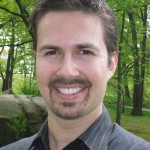 Christopher Lehman, Founding Director, author of several popular books include Falling in Love with Close Reading (with Kate Roberts) and Energize Research Reading and Writing
➢ Play-Based Game Design Methods for Fun and Intellectually Engaging Instruction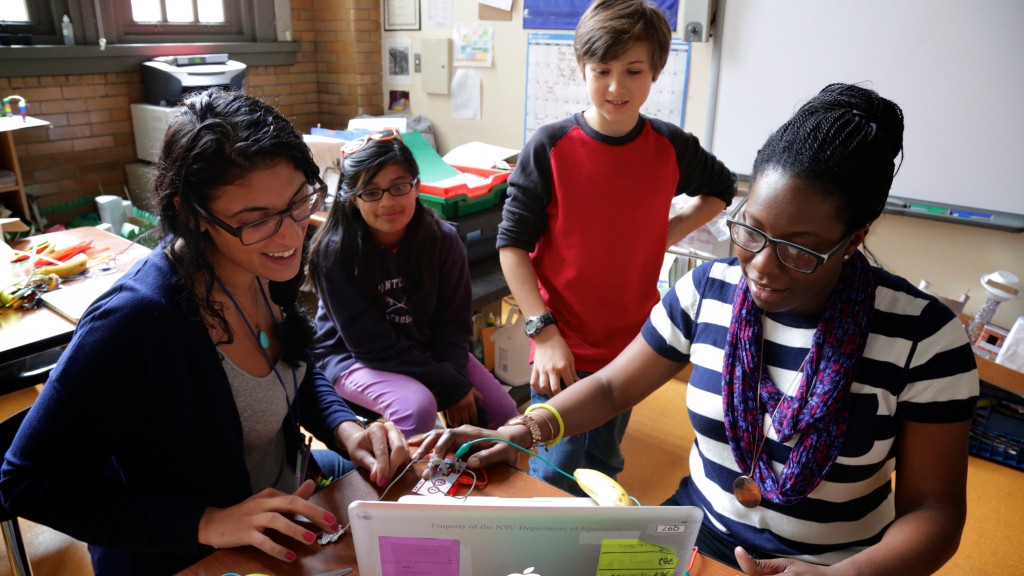 An Institute of Play "Making" Event
➢ "A Scop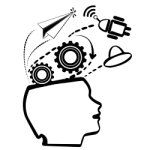 e and Sequence of Making": From Leading Kids, To Giving Them The Lead
And special guests: Laura's own New Milford High School students!
 Three Levels of Registration! ❖
✧
✬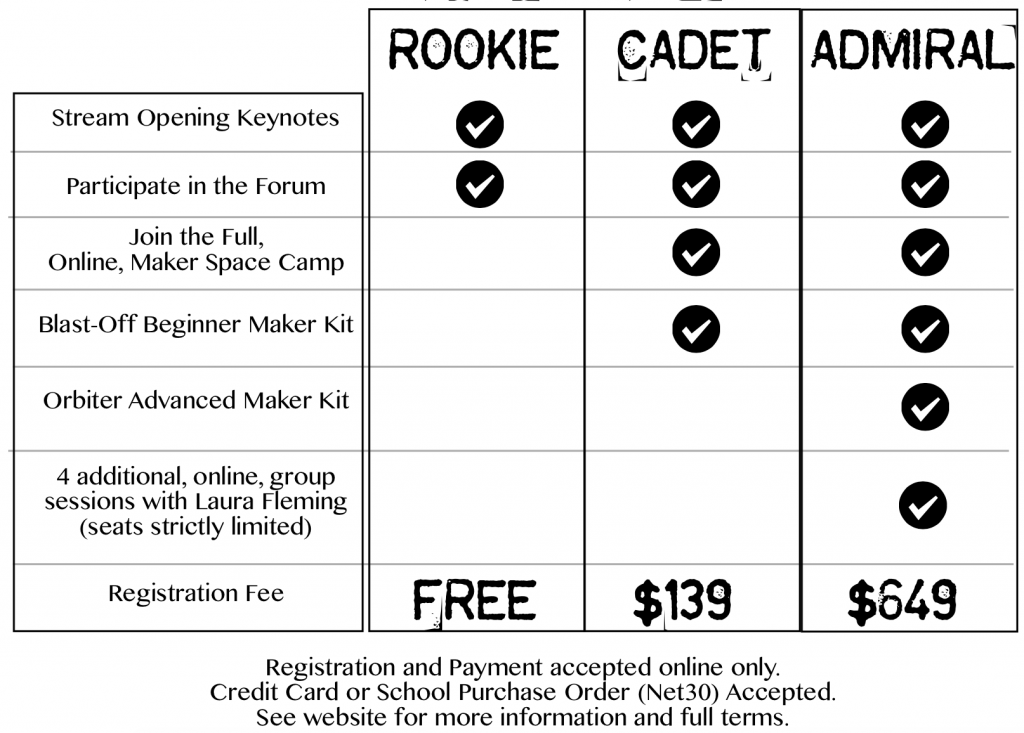 REGISTRATION DATES:
February 24: Mailing List Members receive the Priority Registration Code (Join Mailing List!)
February 26: @TheEdCollab will begin tweeting the Priority Code (Follow Us!)
March 2: Registration goes live to the General Public (Link will appear Here)
Seats are limited at "Cadet" and "Admiral" levels. Waitlist available once seats are filled.
More information is available on our MakerSpace Camp page (link).
Special Thanks to Our Event Partners:
Table Top Inventing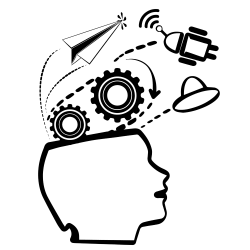 and
Institute of Play